About Me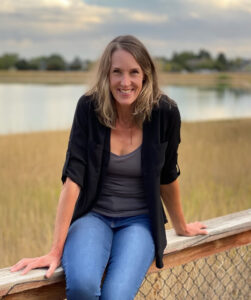 Hi! I'm Jen Stone.  I am a Licensed Massage Therapist in Louisville, Colorado and I graduated with honors from the Boulder College of Massage Therapy.  I am certified through the National Certification Board for Therapeutic Massage and Bodywork and fully insured through the American Massage Therapy Association.
I also have a Masters Degree in Education and enjoyed a previous career as a teacher.  After the birth of my second son, I started experiencing severe and chronic upper back pain.  I spent almost 2 years trying various therapies to relieve my pain.  The answer for me was massage.
After only 4 sessions I started to have pain-free days.  Now, with self-care and continued massage, I live pain free.  I was so inspired that I decided to make a career of it myself.  During my massage training,  I suffered a torn achilles tendon playing Ultimate Frisbee.  Massage was an integral part in my full and speedy recovery.  I know firsthand how frustrating and difficult it can be to live with daily pain or cope with an injury. Through these personal experiences, I have since grown even more passionate about the power of touch and my goal with every client is to cater each session to the unique needs of your emotional and physical self.
When not massaging, I enjoy spending time with friends, my two teenage sons and my dog.  I also enjoy snowboarding, mountain biking, yoga, climbing 14ers, running, reading and watching bad reality TV.
You may benefit from massage therapy too.  I provide massage in Louisville, Boulder, Lafayette, Superior and surrounding areas.  Please call or email with any questions or to schedule an appointment.
Jen Stone Massage: Text 303-777-3828 or email: [email protected]